We are a multidisciplinary design and manufacturing company.
We can generate new ideas, develop designs or manufacture from existing drawings, creating high quality solutions from any stage in the creative process.
We create three dimensional work in any material, from small to large, and one-off to batch productions.
RETAIL & MARKETING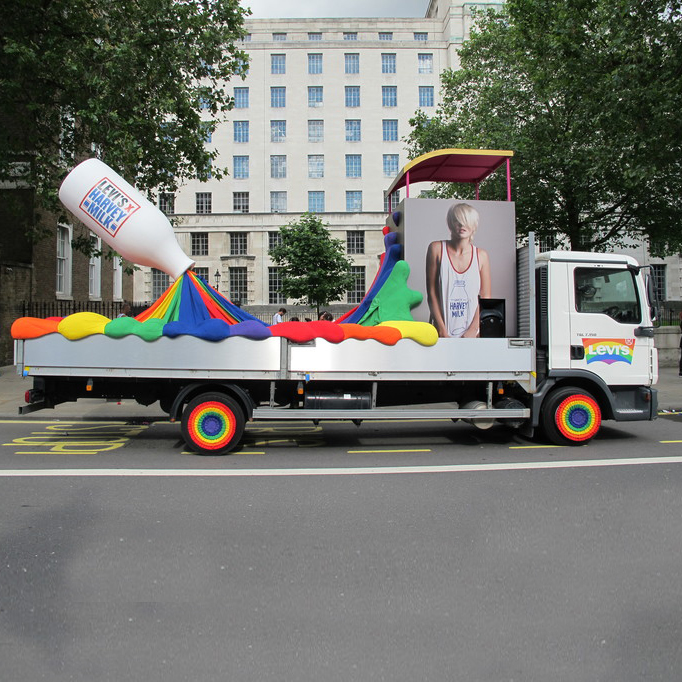 Levi's X Harvey Milk, Pride Parade Float, London 2016
We designed and fabricated the Levi's Float for London Pride 2016, winning best Float.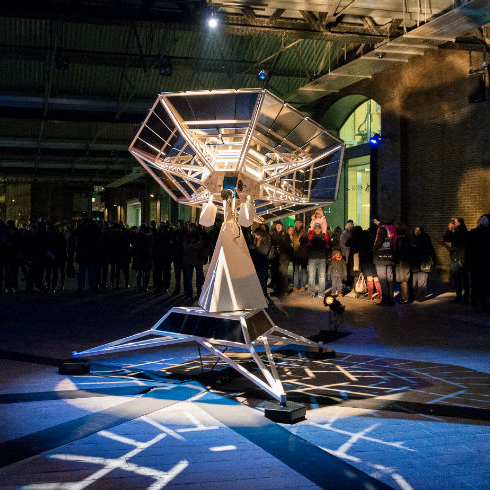 Spectra-3 for Field.io for Lumiere Festival 2016
Spectra-3 is a 3m tall sculpture surrounded by animated lights and spatialised sound. A mirror disc moving on two axes, Spectra-3 creates a choreography of movement, light and sound, and illuminates its surroundings with dancing reflections.
3D Fantastic Beasts logo for Leicester Square film premiere
Grey Goose Vodka Martini Pourer
Lauren Davies - Heka - Perfume Distiller
The distiller can be used to make hydrosols and essential oils. Water is boiled using the heat from the oil burner underneath the spun copper bowl at the base. The steam then passes up through the scented plant material sitting on the handcrafted sieve above. The top compartment is filled with ice allowing the spun copper cone below it to act as a condenser. The steam containing scent particles, passes up through the second sieve and hits the condenser where it cools, turns into liquid and drips down into the collection glass below.
Part of the "Alchemist Dressing Table" Collection shown in the 'Designs of the Year' in the Design Museum. www.heka-lab.com
Jenna Sutela: 'Neither a Thing, Nor an Organism' For Bold Tendencies
Site specific sculpture for Bold Tendencies
Artist: Jenna Sutela
Title of work: Neither a Thing, Nor an Organism
Levi's Flagship Store - Meadow Peace sign
The Wishing Clock in Regents Arcade, Cheltenham
We fabricated a new goose that lays golden eggs, created a snake with a new mechanical movement. We made and designed the mechanism for the new mice and fixed all the electronics in the fish so it can blow bubbles , and 'swim' again.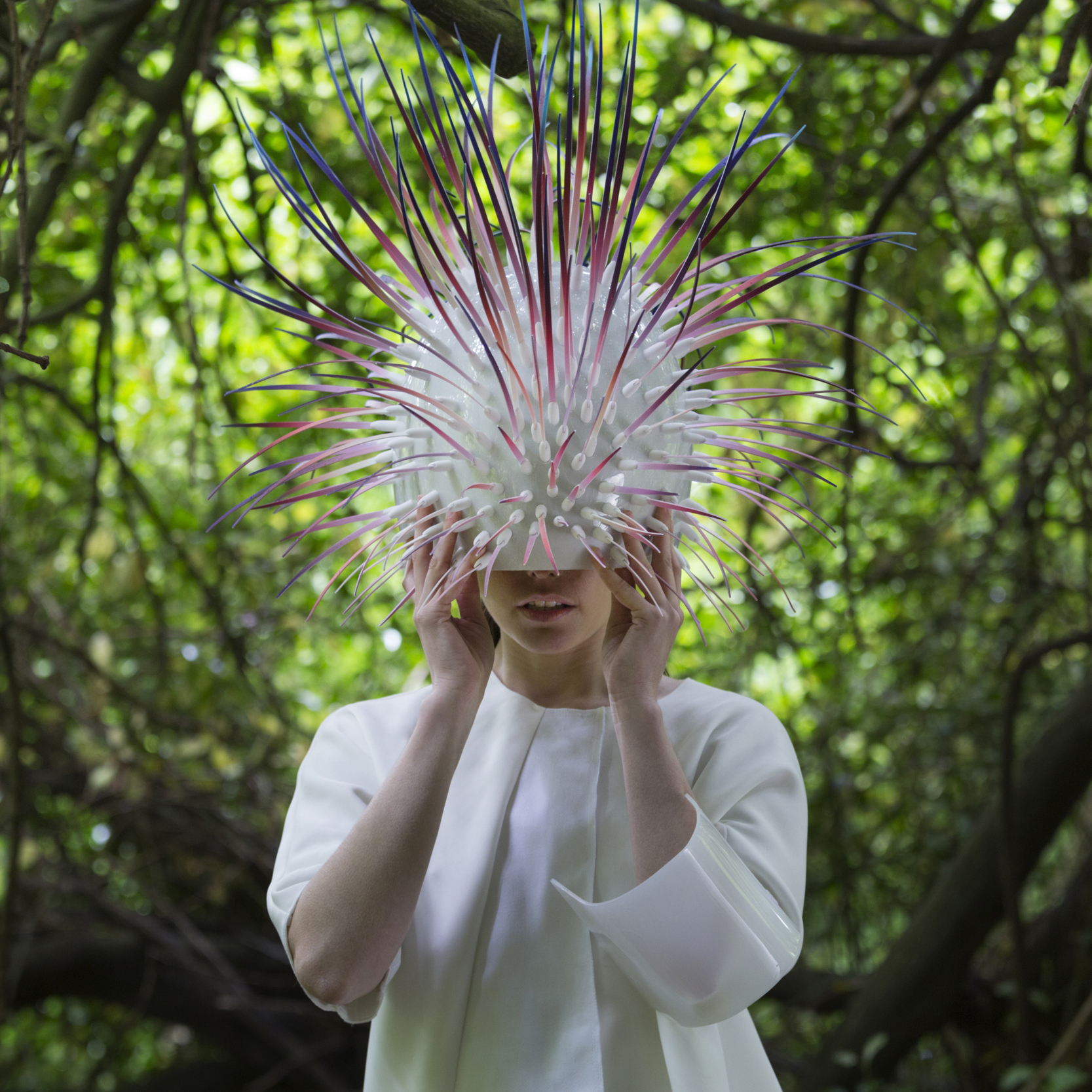 Field.io - Virtual reality helmet for London exhibition